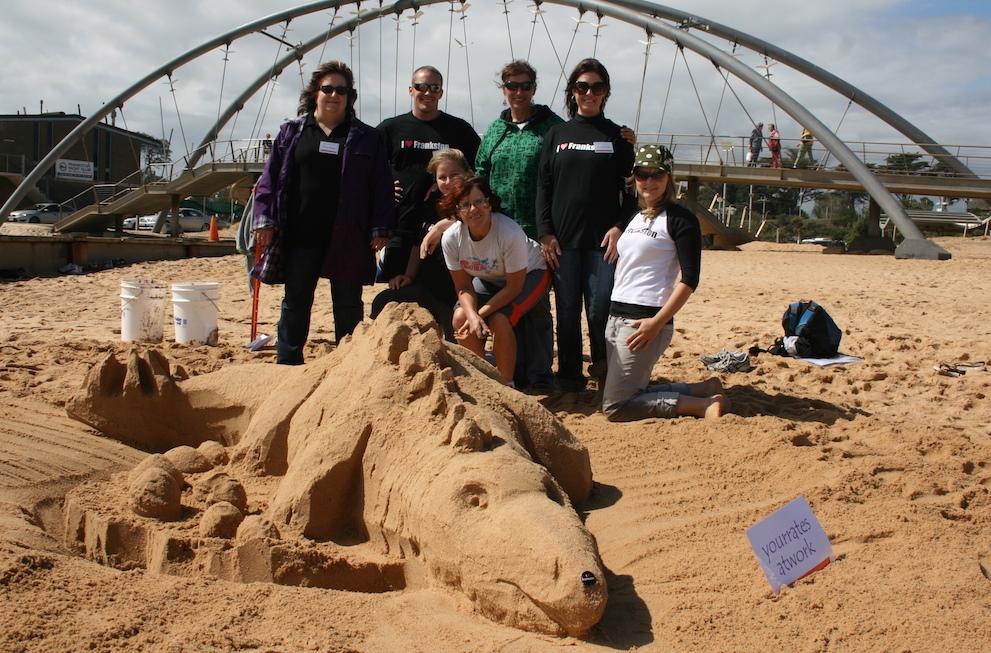 TEAM BUILDING
Building a sand sculpture is a great team building exercise it provides an opportunity for a group as small as 4 up to groups greater than 200 to work together to create their own mini sand masterpieces.
Workshops take place on your nominated beach and can cater to your theme. All teams are given the tools, design and direction they need and then an hour to create their sculpture.
It is amazing at the end of the workshop – what has been created and the sense of pride and accomplishment that is achieved (as the photos below demonstrate).