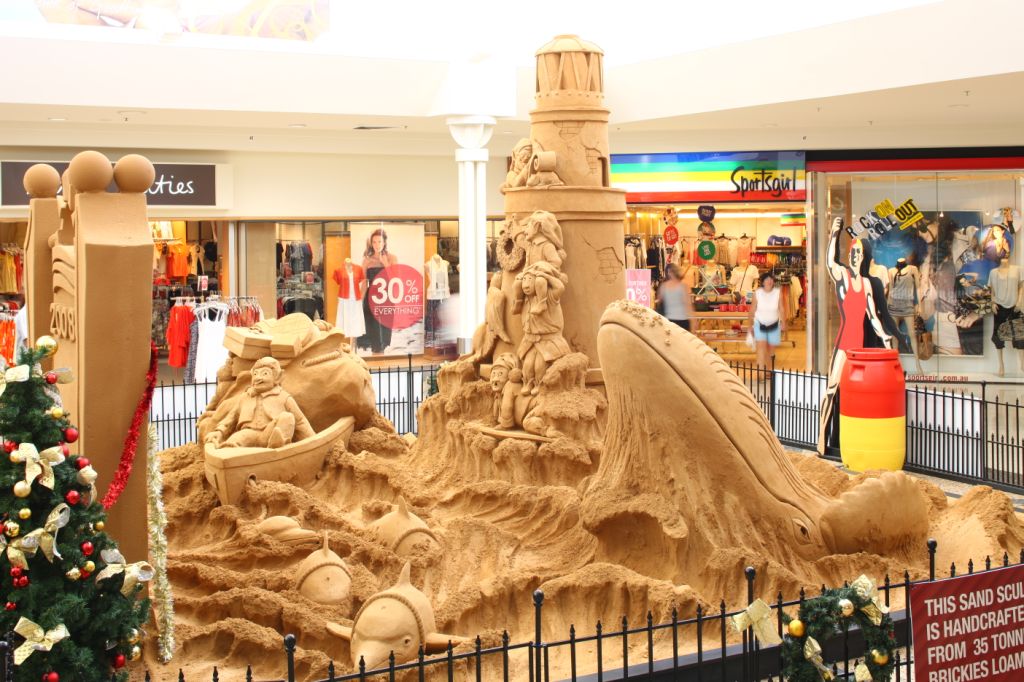 CREATE AN EXPERIENCE
Sand Sculptures are a wonderful, interactive and versatile activation for your Shopping Centre – perfect for School Holidays, Christmas, Easter, Halloween or any special in centre promotion.
Sandstorm Events can work with you to create your own bespoke, customised stand-alone sand sculpture, sand sculpture trail or interactive sand sculpture.
Simply add to this one of our themed sand related children's activities and you are set.
School Holiday Campaigns
Build your own customised School Holiday Campaign through using one or more of the sand products below to create a valuable and memorable activation
Can be priced to suit most budgets.
Bespoke Custom Sand Sculptures
We can create a sand sculpture in an theme and any size to create an amazing display within your Centre – limited only by your imagination
Interactive Sand Sculptures
Transform your display into an interactive photographic opportunity which can drive social media engagement
Sandsation Sand Art
Let children enjoy this creative take home art activity, which provides a 45 minute sensory experience and can help build your email databases. Each session can accommodation up to 30 children
Sand Sculpture Trails
Instead of having one large sand sculpture why not have 3 to 5 smaller sculptures placed throughout the centre which can than move your shoppers around the Centre
Sandsation Sand Bottles
Children fill glass bottles with a variety of vibrant coloured sand which they can take home to share with family and friends. Each session can accommodate up to 40 children
Sand Sculpting Workshops
Be amazed at what can be created in the sand when you learn from a professional sand sculptor in a hands on 45 minute educational workshop. Children are taken through the A-Z of sand sculpture creation. Each session can accommodate 20 children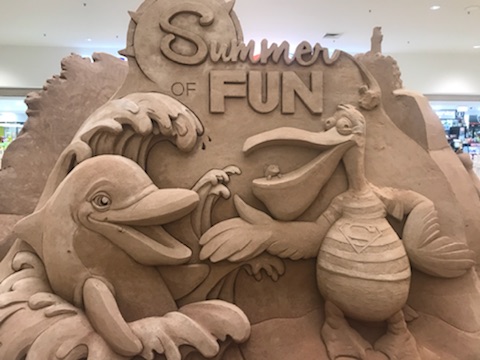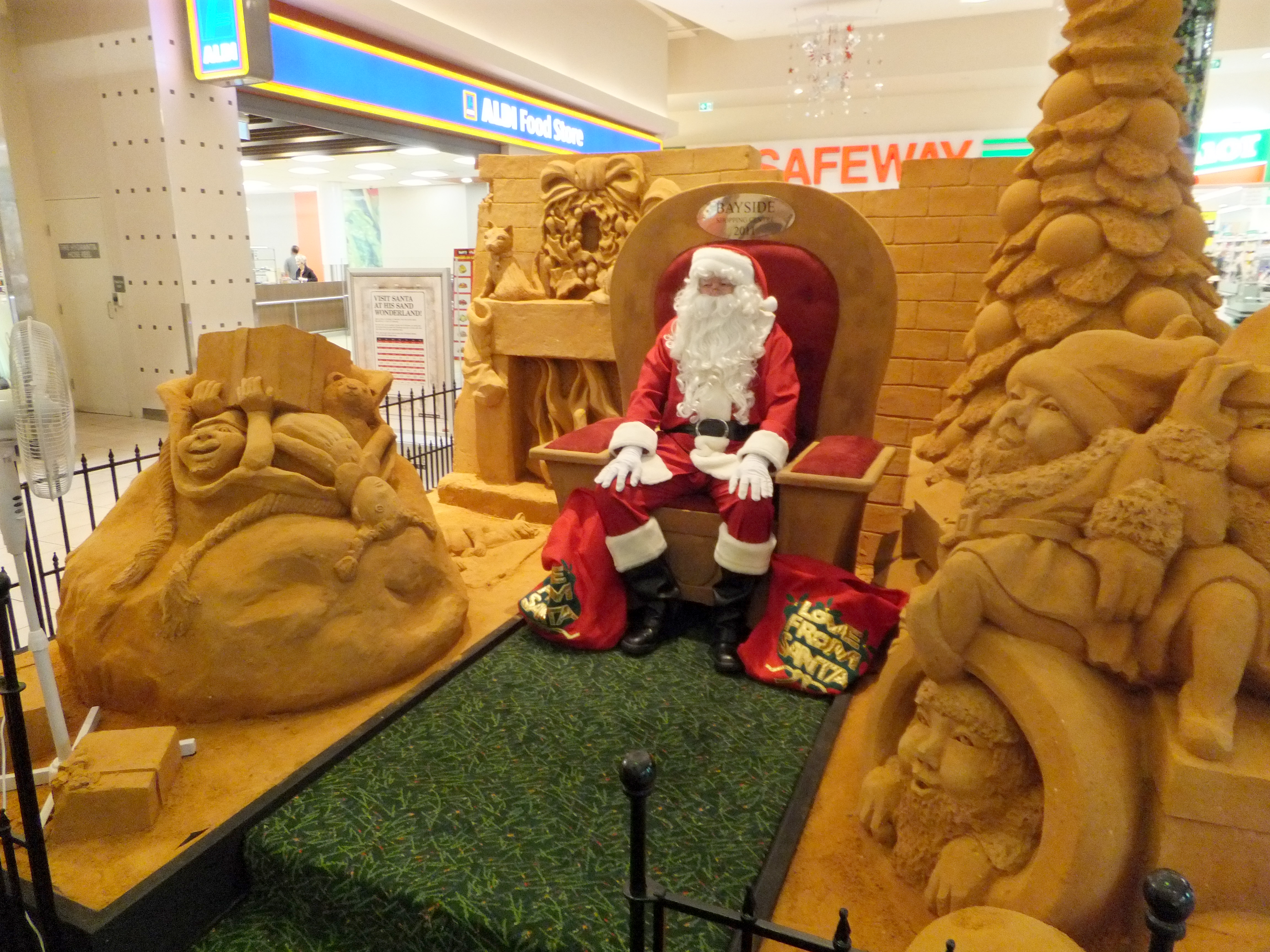 Christmas / Easter / Halloween themed activations
CHRISTMAS
We can help you create a truly special bespoke Christmas installation that will engage your shoppers during this special time of the year.
Santa's Miniature Sand Land
Shoppers can join in the Christmas spirit and watch much loved Christmas tales come to life in an interactive sound and light sand sculpture show.
Santa Photo Opportunity
Let Santa meet and greet in style with our wonderful unique sand chair and set installation
Theme Sculptures
Let us build and create a custom Christmas sand sculpture to generate festive spirit throughout your centre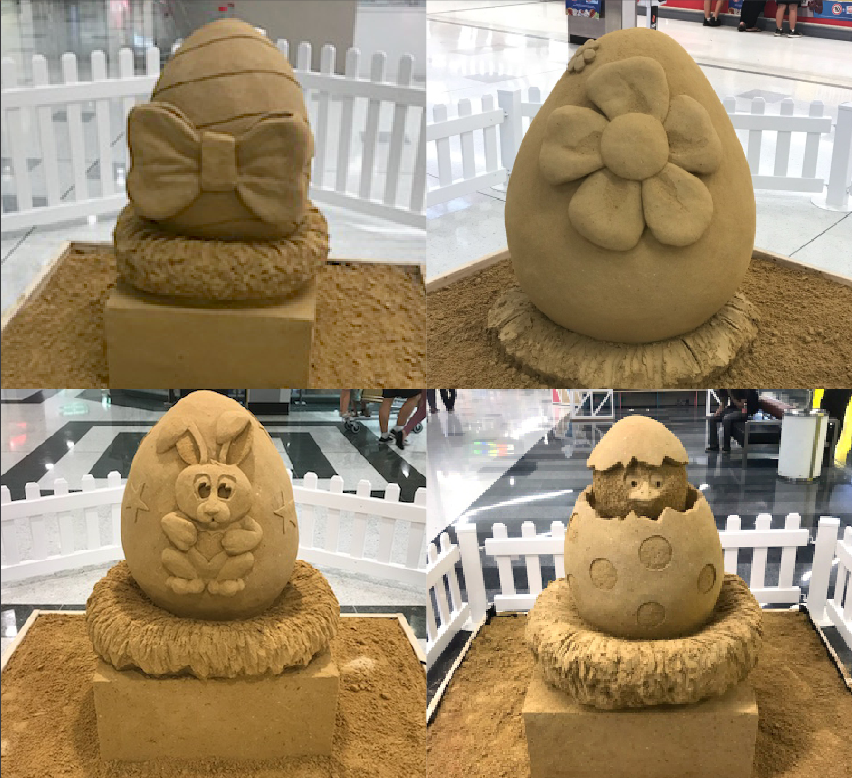 EASTER
Sandsational Easter Sand Trail
Children can enjoy this unique sand Easter Egg Hunt – once they have registered – they move around your Centre finding all the hand carved Easter eggs – once they have found them all and answered a simple question about each Easter sculpture they then hand their form in to collect a small prize – this can range from a chocolate Easter egg or they can enter a sand carved Easter Village and complete a take home Easter sand art
HALLOWEEN
We can create a spooky Halloween sculpture for you using either sand or pumpkins or set up children's craft zone with specially designed Halloween sand art or sand bottles.