Back to Event Page
A must visit event for all ages this April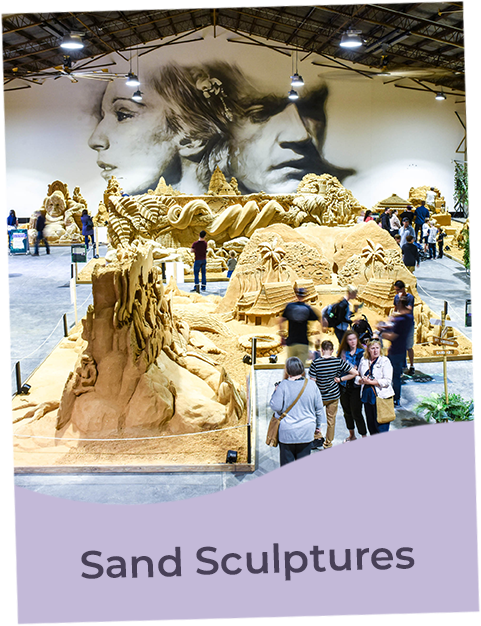 View the Once Upon a Time themed sand sculptures
ONCE UPON A TIME will transport you into lands of mystery, intrigue, betrayal and love – we will be carving a collection of much loved fairy tales –  Run through the forest with Little Red Riding Hood, attend the Ball with Cinderella, eat an apple with Snow White, help Rapunzel escape the Tower or climb the Beanstalk with Jack – See witches, fairies, evil queens, frog princes, big bad wolves plus more.
The sand sculpting discovery zone
We're exceptionally excited to offer our newest addition to our Sand Sculpting exhibition, an experience for those of you that would like a more in-depth understanding of the sand sculpting process.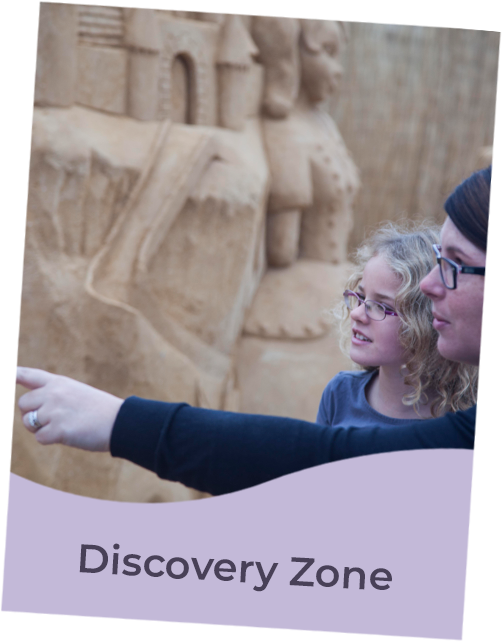 During this 30-minute experience you:
Sand Sculpting Discovery Zone – including theatrette, viewing platform and sculptor tours and talks
Take this 30 -minute educational journey into the making of Sandstorm Events Sand Sculpting Exhibition- Once Upon a Time.
Watch our "How to Video" showing you how the Exhibition was created – featuring interviews with all our sculptors
Then wander up to our viewing platform – where one of the sculptors will meet and greet you, answer all questions sand sculpting while you have a unique birds eye view of the sand sculptures.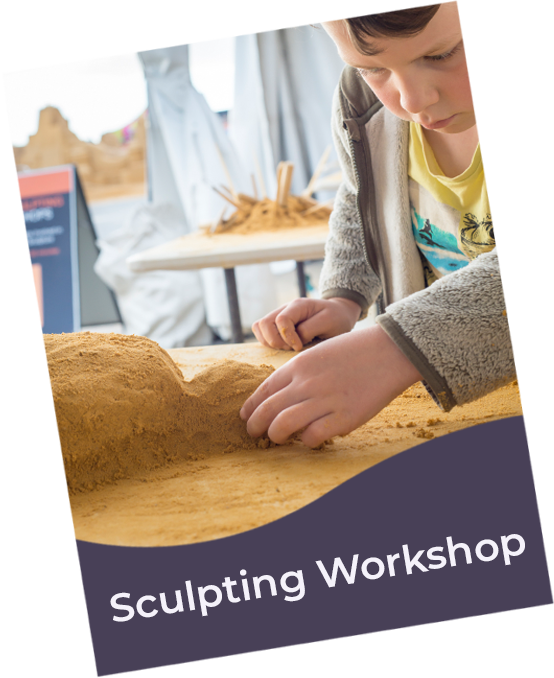 Hands on sand-sculpting workshop
Become a sand sculpting pro in our DIY sand sculpting workshop zone! You will be given all of the tools, brickies sand and the step-by-step process that a professional sand sculptor would follow to create their masterpiece.
Play for hours in our large family game zone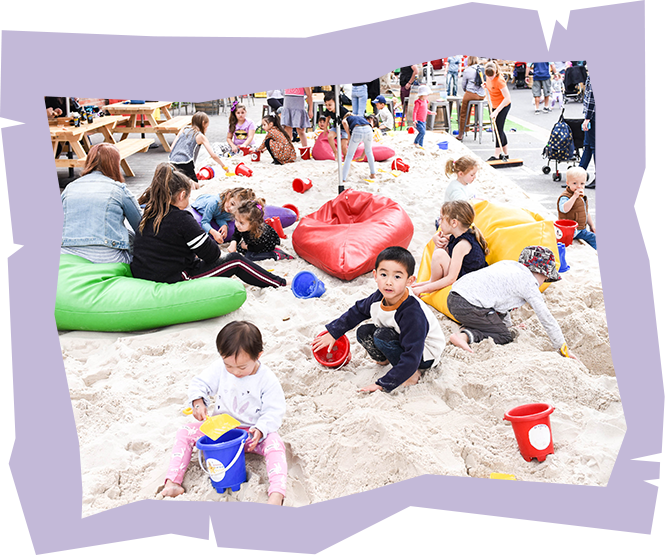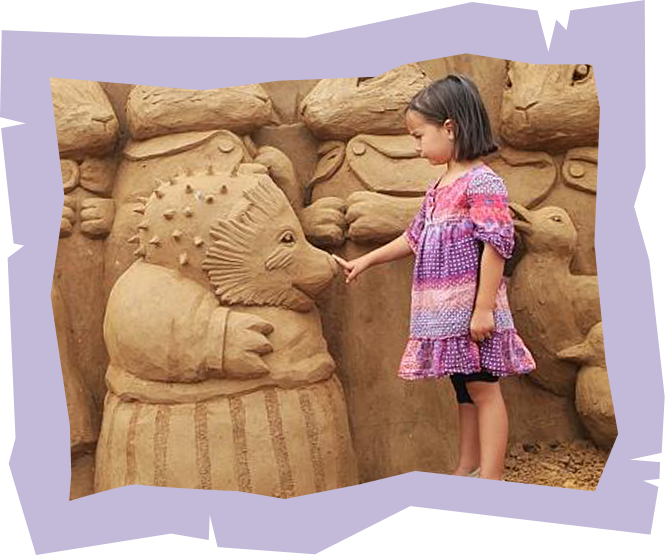 Have your photo taken within our interactive sand sculpture
Visit our Enchanted Carnival Zone
Ride, bounce and laugh your way through our Carnival Zone (please note that tickets and wristbands are an additional cost and can brought at the event).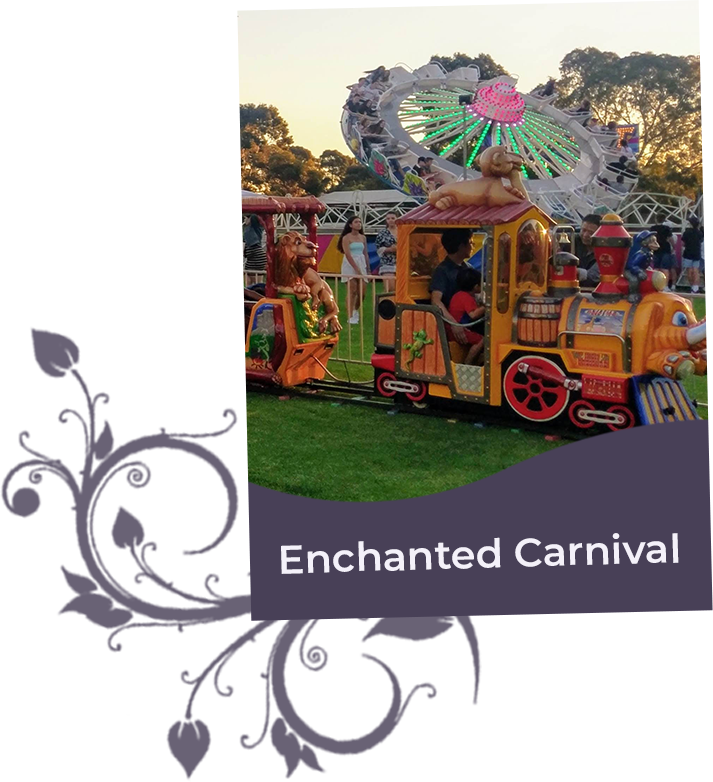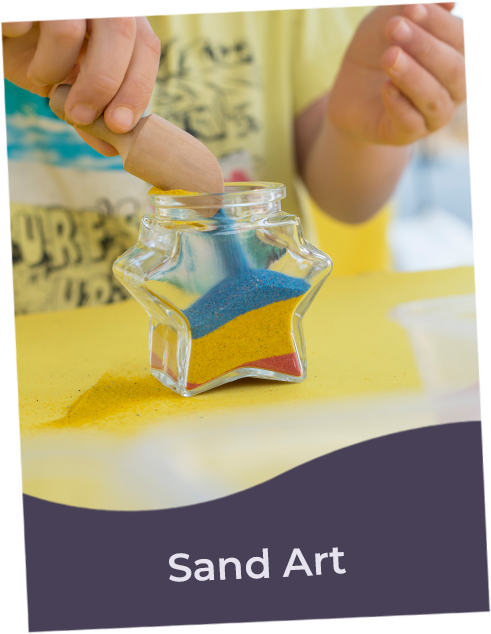 Sand art and sand bottles
* Get hands-on within our sand art and sand bottle zone - the perfect activities for children to create their own sandy masterpiece to take home.
* This activity is an additional charge to entry
* Pre book and save!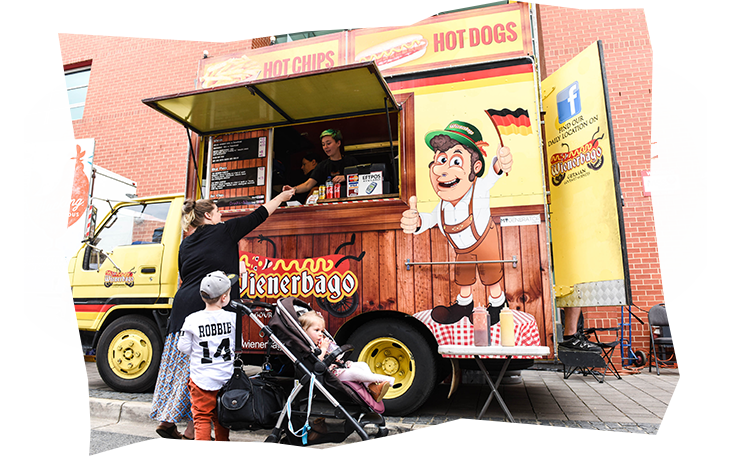 Last but not Least
Grab a bite to eat and drink from our great selection of Food Trucks and soak up the ambience.